Fourth graders are great at using their chromebooks, but when the carts had to be shuffled around for testing, we decided to try out an project on the ipads. The teacher wanted his students to showcase a book they had read, and iMovie was the perfect platform to let them do that. We choose to have them create book trailers that would summarize the book they read, and give others in the class ideas for reading over the summer.
Thanks to
Learning in Hand with Tony Vincent
, the students were able to plan what their book trailer ahead of time.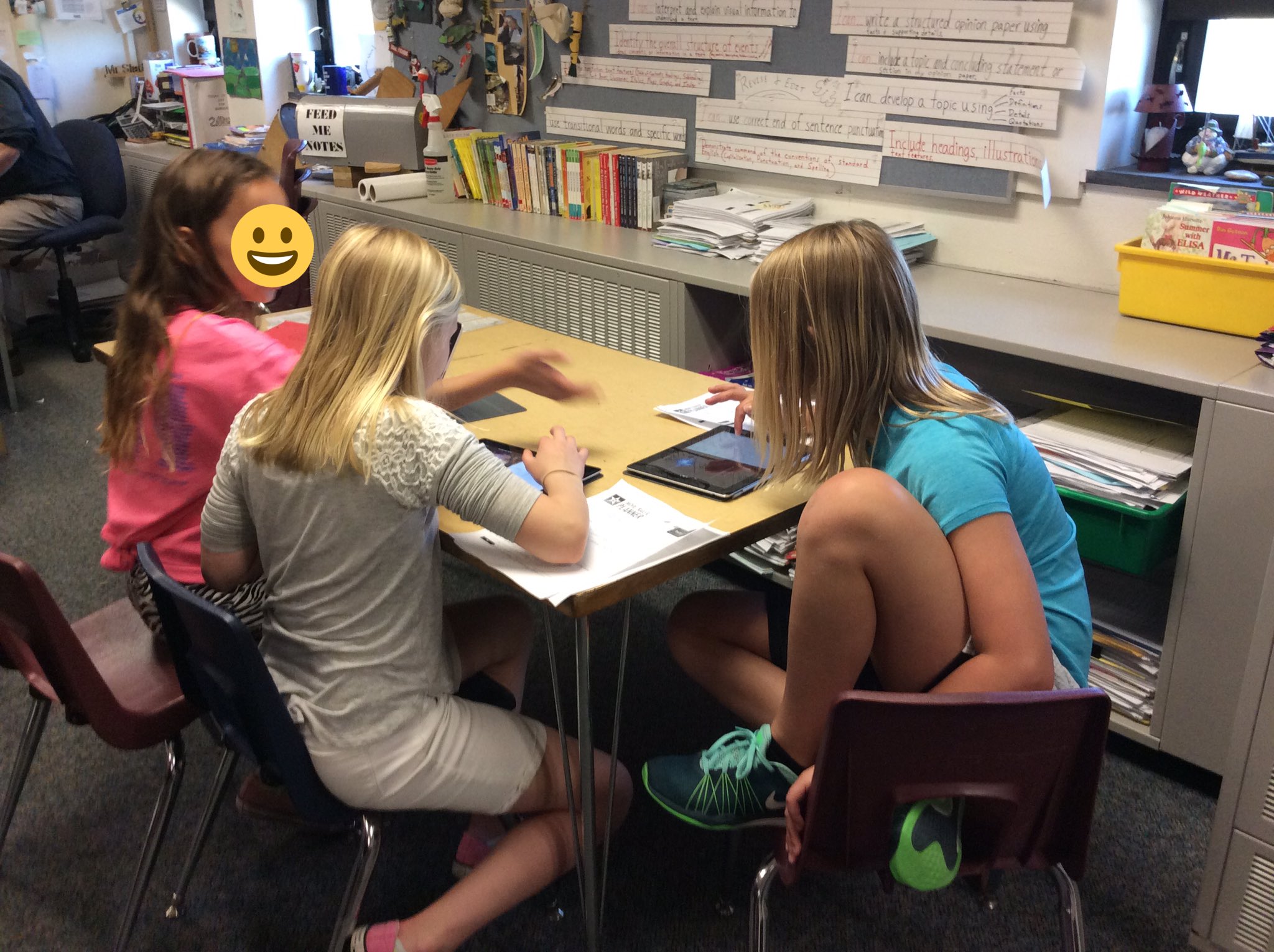 Once they got on the ipad it was easy to create their iMovie project. The projects turned out great! The students loved creating them, some even did two projects! Being able to view the trailers their friends had created was a great way to end this fun project.